The COMPOUND Gallery & Studios was established in 2008 by two artists with a love for art and community. We were voted Best Art Hang Out 2012 and Best Art Complex 2015 by the East Bay Express! Located in the Golden Gate district of North Oakland, our complex boast over 15,000 square feet. Our 2D building houses private studios, benches, and lockers and focuses on 2D art making (printmaking, letterpress, etching, screen printing). Our 3D building (The Institute of Fabrefaction) houses 3 private studios, and common areas and focuses on 3D art making (laser cutting, 3D printing, wood shop, ceramic lab, metal shop), building M contains our sew lab, additional lounge, private studios, and huge common space. Building C features private studios, common space, and a small kitchenette. We have an outdoor covered courtyard, several outdoor work areas, a garden, and a huge parking lot for our artists. Please see our
equipment page
for a list of all equipment available 24/7 to our artists.
Our studios are real workspaces for professional and emerging artists and we consider our robust facilities a school without the "school". Our art community is unparalleled and we are a safe inclusive environment for everyone.
Our
Gallery
features contemporary artworks in a variety of media.
COVID-19 UPDATE: The following protocol are in place:
Masks must be worn in common areas
Automated thermometer check at all entry points
Hand sanitizer provided at entry points and throughout the building
Social distancing is enforced when in the buildings
3 Air Scrubbers are installed throughout the buildings
All equipment must be wiped down after use
Cleaning solution (CDC approved) provided throughout the buildings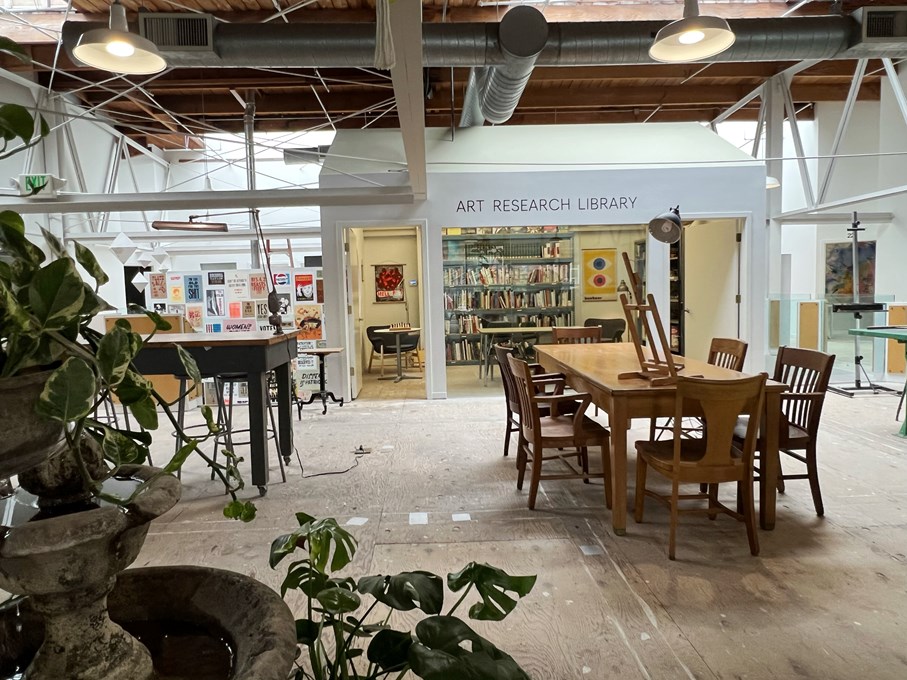 Contact details
Compound Studios
1167 65th street Oakland, CA 94608
The Compound Studios team